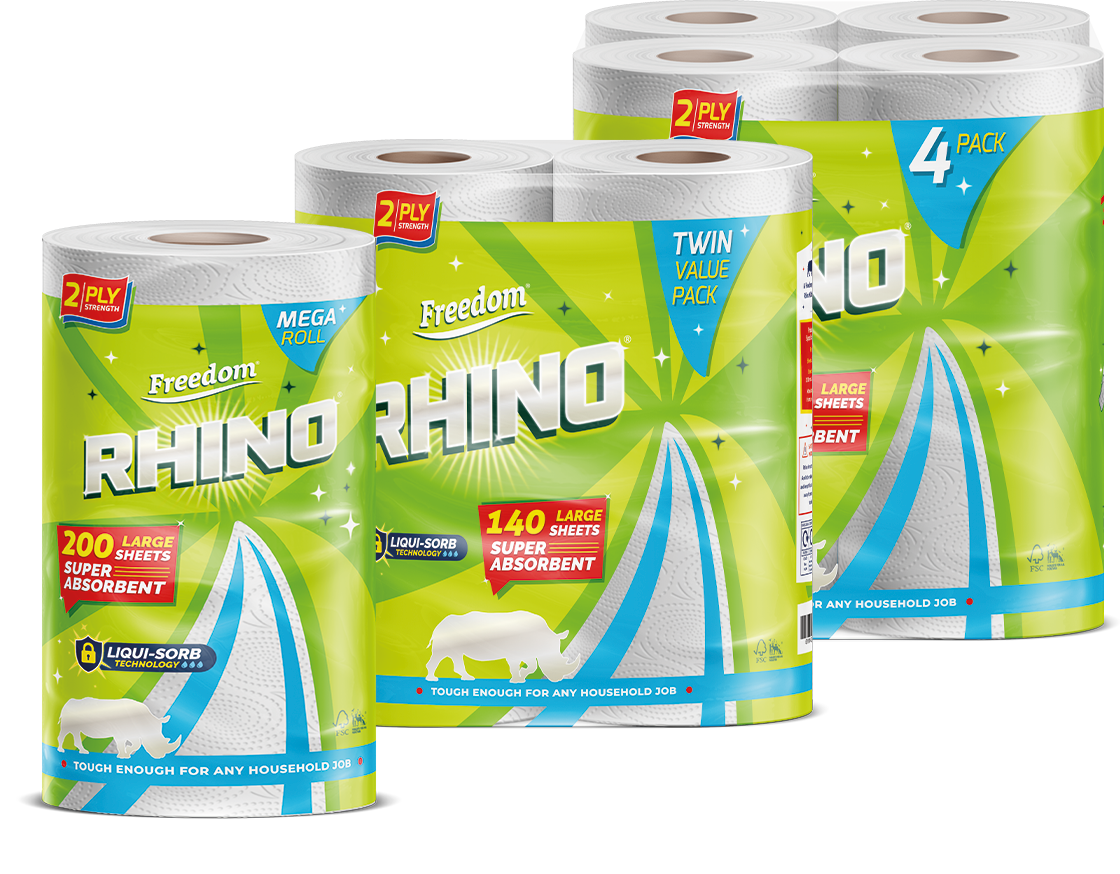 Rhino 2 ply Kitchen Towel
The Rhino 2 ply kitchen towel range offers strength and absorbency for the budget conscious customer.
There are 3 different pack sizes within the range, the MEGA roll, twin pack and 4 pack to suit the end users requirements. Rhino 2 ply rolls feature large sheets, ensuring lasting performance.