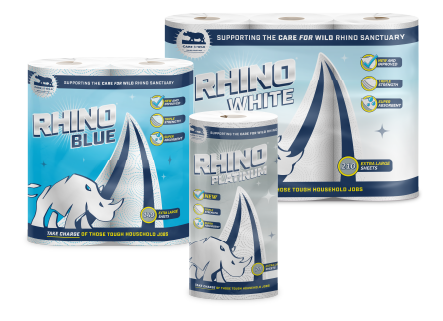 Rhino Kitchen Towel
The Rhino Kitchen Towel range has super strength and ultra absorbency.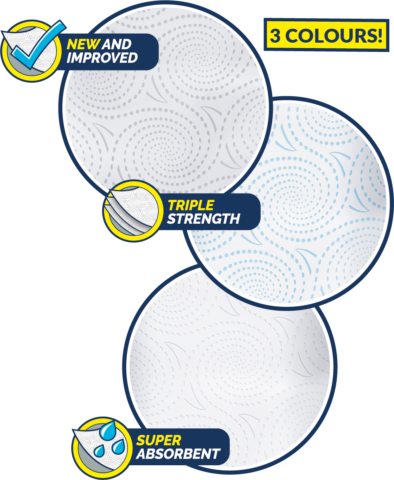 There are 3 different ranges, each defined by the colour of its unique Rhino emboss. Rhino White has a clear/white emboss, Rhino Blue has a blue emboss & Rhino Platinum has a platinum emboss, offering consumers a choice to suit their personal taste & style.
Rhino rolls feature extra large, 3 ply sheets, ensuring lasting performance. Each range comes in 3 pack configurations, a single roll, a twin pack & a triple pack.